"3rd Ward is a multi-disciplinary workspace and education center. Here, you can take advantage of our Wood Shop, Metal Shop, Photo Studios, Jewelry Studios and Coworking Space, as well as learn new skills in one of our many classes.
Whether you're a beginner looking for a creative outlet, or a seasoned professional in search of a full-time workspace solution,
3rd Ward can help."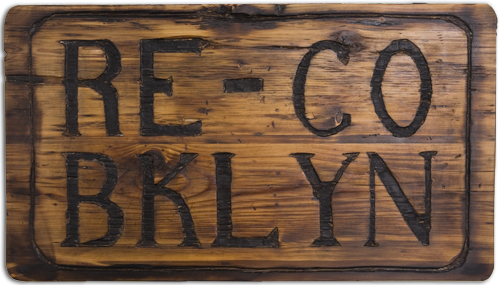 "RE-CO BKLYN is a Brooklyn based lumber mill dedicated to producing furniture grade lumber from locally sourced trees that have been felled by natural causes or saved from a tree service's chipper."
"SAW is a Brooklyn-based homeware design company, dedicated to creating pieces that tell the story of the world we live in. Tabletops and shelving made from local NYC water towers, flour and sugar sacks sewn into throw pillows and upholstery, wooden soda crates used as drawers." Primarily focused on metal working.